HCam-B1 Camera
A Revolution
The HCam-B1
Benefits
Comparison
Data Sheet/Specification
Hartblei Lenses
Why Shift and Tilt?
True Digital Lenses!
Optics by Carl Zeiss

Hartblei 4/40 IF TS

Hartblei 2,8/80 TS

Hartblei Makro 4/120 TS

Set 40/80/120 mm
Accessories
Cases
Color- and Focus-Targets
RB/RZ-645 Adapter
Filters and Sunshades
Canon-TSE-Collar
Nurizon Acolens Software
Stitchclamp
Support Stand
Buying Hartblei
Price List
Leasing
Special Offers
Dealers
Hartblei Stitching Clamp
Parallaxfree - View Camera technology

Hartblei lenses have self locking , gear driven TS movements, which are rigid and durable even under heavy weight it s possible to adapt our tripod clamp and now also use our 80mm and 120mm makro for parallaxfree stiches down to makro, change image areas without moving the lens (layout work !) and in connection with the new supportstand achieve nearly view camera precison and comfort. Our 40mm lens has this tripod collar already built in, but for the other hartblei lenses we have decided to use external clamps to keep weight down and freehand shooting smooth. Our clamps a re like all Hartblei products: superstable and massive, plus adopted to best handling.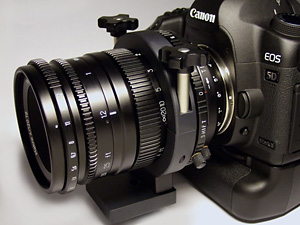 The tripodclamps are available immediately off stock .

Stativklammer auf Pelicase
by Stefan Steib


Hartblei 4/120 Makro TS mit Canon 5D II, Tilt 3º, ISO 100, f/11, 1/125 sec


"Unique accessory for perfect lenshandling."

Stefan Steib