How does it work?
To realize the idea we use a 35 mm mount as interface, preferrably Canon's EF, because its flange focal range will enable the short 35 mm lens usage. So - with adapters (e.g. from Novoflex) we can use about every existing lens on the market no matter whether 35 mm or MF.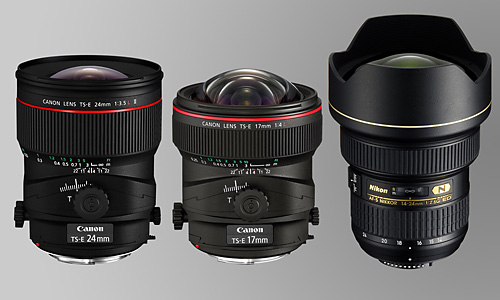 Our camera has a built in electronic blade shutter (B,30sec-1/4000sec) which we get from our partner Mamiya/PhaseOne. If needed the camera can be used with full remote control through your PC/Mac, and it uses a motorized sliding back for highest precision and prevention of unwanted camera movements/vibrations.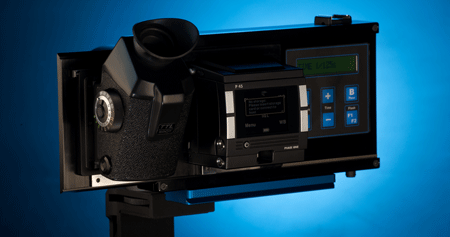 We use high precision parts from industrial machine tool management electronics, e.g. foil keyboards, motors of the sliding back, central electronics and display. These parts are industrially normed, highly reliable and nonetheless very price efficent.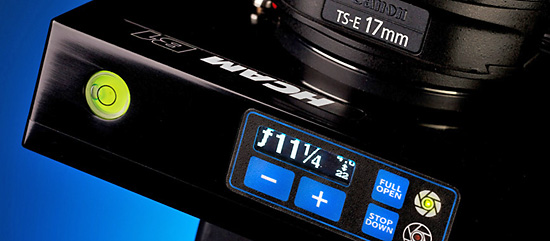 Canon EF Aperturecontrol ontop of the HCam-B1 !
Our camera body is made of massive alumium boards, assembled with solid screws, thightly sealed and very service friendly. In addition, it is absolutely easy and clear in operation.
Our camera mount is made by Novoflex with highest precision. Whoever uses this for the first time and mounts a lens into it will be positively pleased and recognize that even today legendary precision mechanics can be built cost efficiently in Germany and the EU.
So the user of HCam-B1 achieves wideangles down to 14mm! This equals about 135 degrees of image angle (without fisheye!). And with the new Canon 8-15mm Fisheye Zoom we get tacksharp 180 Degrees shots up to 80 Mpix backs! On the long side of focal range even superteles become available. And with our Hartblei lenses with tripod collar you even get portrait and landscape switch, as well as shift and tilt for all backs - parallaxfree!
Use your favourite lenses, may it be Leica, Contax, Canon (the new 17 and 24mm TS), Nikon (14-24mm G-ED) and all your MF lenses Hasselblad V, Pentax 67+645, Mamiya, Bronica...!
HCam-B1 Video, Birmingham, Focus on Imaging 03/2010