HCam-B1 Camera
A Revolution
HCam-B1
Benefits
Comparison
Data Sheet/Specification

Hartblei Lenses
Why Shift and Tilt?
True Digital Lenses!
Optics by Carl Zeiss

Hartblei 4/40 IF TS

Hartblei 2,8/80 TS

Hartblei Makro 4/120 TS

Set 40/80/120 mm
Accessories
Cases
Color- and Focus-Targets
RB/RZ-645 Adapter
Filters and Sunshades
Canon-TSE-Collar
Nurizon Acolens Software
Stitchclamp
Support Stand
Buying Hartblei
Price List
Leasing
Special Offers
Dealers
Advantages of HCam-B1 - an Overview
Good arguments for HCam-B1
Adapt all lenses no matter whether 35 mm or MF

Wideangle from 14 mm to Supertele

Use all backs from all manufacturers

Technically superior solution with integrated bladeshutter

Built in Wakeup signal, camera and back immediately ready for shooting

No mirror slap and caused vibration inducing motion blur during exposure.

Perfect for multishot backs

Adaptable for Industrial or measurement/photogrammetric shooting.

Precision mounts manufactured by Novoflex

Simple operation with foil keyboard

Motorized slider for highest operation comfort

All viewfinder systems of Hasselblad V usable

Massive construction for robust daily operation

Service friendly and reasonable spare part prices

Power operation mains, car adapter or battery (video standard)

Illuminated level finders

Electronic controlled flash Hotshoe

Built in Remote Radio controlled trigger with delay and timer available

08.06.2011
Hcam-B1 now with changeable back adapters
All new HCam-B1 cameras now receive changeable back adapters for all backs - Hasselblad V+H and Mamiya 645 (Contax 645 on order) - price will stay until end of june, after that will be raised + 300 EUR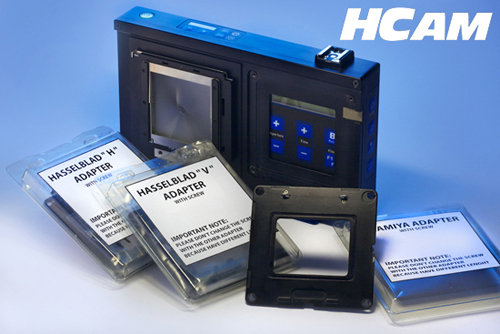 .


Customized for our new HCam-B1 our partner Nurizon delivers the new version of Acolens 2.0 Supershift to correct and improve all your lenses and especially for shift and tilt of our Hartblei lenses 40 mm and 80 mm.
HCam-B1 enters a unique position on the world market. It combines usability for Photographers with industrial ruggedness for technical and scientific usage. Such a product has not been realized before! Maybe it takes a small company like Hartblei to show what's possible today?!
We love photography, we talk to our customers and we do listen what they tell us. You showed us the way to this exciting new product. Thank you very much for this !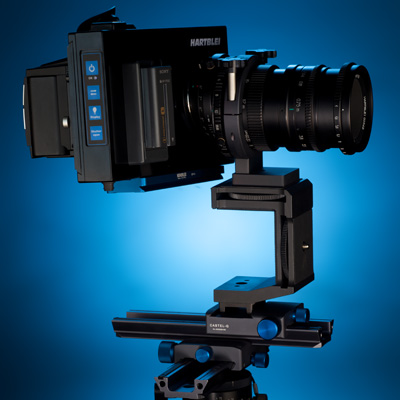 HCam-B1 with 4/40mm IF and sun shade
by Stefan Steib


Hartblei 4/120 Makro TS with Canon 5D II, Shift 10mm;, ISO 100, f/11, 1/125 sec


"The macro lens is the work horse in the studio."

Stefan Steib